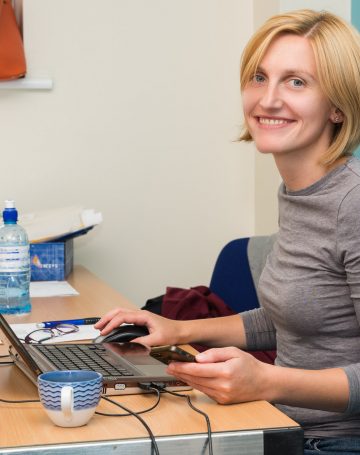 DLTC provides part-time online Cambridge English courses for those preparing for Cambridge English Exams (Advanced CAE and First Certificate FCE). Classes have a maximum of 8 students for excellent attention from our teachers. Courses are available 1 or 2 sessions per week (3/6 hours).
New courses start from 9th January 2023 – contact us now with the form here or send us a Whatsapp from this page!
*We'll only use your contact details in relation to this request.
Online English Class Schedules
Day
Times
Course
Content
Monday
18:45 – 20:45*


CAE

Language skills. Introduction and review of grammar knowledge, language points and structures. Balanced practice of all four parts of the exam. So that class-time is used wisely, written assignments are given to students for completion outside of class –  for every 2 hours of class time, students are expected to do 1 hour of written work outside of class – this work is also corrected individually by the teacher outside of class-time with individual corrections, notes and tips provided.

*Times are Irish Standard Time (GMT in winter, GMT+1 in summer) 

Tuesday

18:45 – 20:45 *

FCE
Wednesday

18:45 – 20:45*

CAE

Thursday

18:45 – 20:45*

FCE
Online English Course Platform (Zoom)
Our part-time Cambridge English courses now take place 'live' online from Ireland with one of our teachers via Zoom the popular online webinar and conferencing platform – with all safety features enabled. We also provide each student with an online area for the upload and correction of assignments. Learn more here:
Prices & Dates
Our Cambridge English and evening English courses are provided online. You're welcome to join in. Classes take place over Zoom and it's very easy to get started. Email us info@dltc.ie or message us here and we'll help you get set up. During this time, there is no registration fee – you pay only the course fee. Online classes consist of 2 hours online session plus 1 hour homework per session which is corrected individually by teacher.
DLTC Online Cambridge English Courses (Cambridge Exam Preparation) for adults are currently available:
Winter term from 9th January 2023 to April and June 2023
Autumn term from 19th September 2023 till 19th December 2023.
COURSES

4 Weeks
12 weeks

Cambridge First (FCE)

3 hours per week
(2 hours online class + 1 hour offline work)
Tuesday or Thursday

€105

€295

Cambridge First (FCE)

6 hours per week
(2×2 hours online class + 2×1 hour offline work)
Tuesday & Thursday

€200

€575

Cambridge Advanced (CAE)

3 hours per week
(2 hours online class + 1 hour offline work)
Monday or Wednesday

€105

€295

Cambridge Advanced (CAE)

6 hours per week
(2×2 hours online class + 2×1 hour offline work)
Monday and Wednesday

€200

€575

Course Registration Fee

€35
Arrange a Personal Assessment
If you would like to have a free personal assessment or would like to visit us to find out more before you book, please contact us on info@dltc.ie or leave a message on 01-2301290 or whatsapp +353879837573 – we will call you back and arrange a suitable time and day for you to visit – all contact options are here: contact us
Book an Online Cambridge English Course
Request a booking form for our Online Cambridge English courses from info@dltc.ie, compete and return to us.
You will receive a confirmation of acceptance and an invoice with bank details for payment.
Registration fee and first month's fees must be received within 3 days of invoice in order to confirm reservation.
Payment can be made by Bank Transfer to the bank details on the booking form. If you are making a Bank Transfers from outside the Eurozone, you must include an additional 7.50euro with each transfer you make to cover banking fees that we are charged by our bank.
12 week prices are only applicable when booking 12 weeks and does not apply to 4 week courses extended to 12 weeks.
Booking Terms & Conditions >
Full terms and conditions of booking may be found in our booking form or can be requested from info@dltc.ie or Whatsapp us from this page.